My mission is to help women restore their gut health in order to find vibrant health and enjoy living their best life.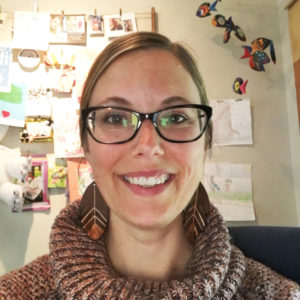 "Working with Leah the past four months has been a gift. I am so grateful for her natural intuition and extensive knowledge of the mind, body and gut connection. With thoughtful questioning and a compassionate ear, Leah has guided me through so many positive changes. She has helped me prioritize my physical, emotional and spiritual well being through food, self awarenesscompassion and mindfulness. I can't recommend her enough!"

APRIL S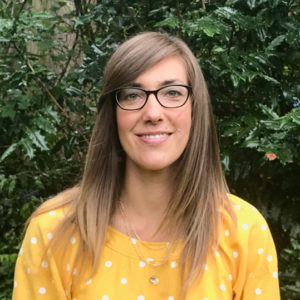 "Working with Leah the past six months has been amazing! She supported me in the changes I wanted to make, encouraged my progress along the way and challenged me to grow. Health is holistic to Leah, so she was able to help me in so many areas of my life, from diet to time management to self-love, and more. Her questions made me think and she always had a listening ear when I needed it. I would highly recommend working with Leah to anyone who is looking to make positive changes in their life!"

AMY V
Why Working With A Health Coach Is Invaluable
Although there are some basic pillars of what makes up a gut-friendly lifestyle; the food, physical activity, self-care, and relationships that work for one person may not be the ideal combination for someone else.
I'm here to guide you
Together, we'll discover what steps are right for you in order to minimize stress on your gut and relieve your symptoms.
This can be challenging to do on your own, as gut healing is often a winding path. My goal is to make your journey as straightforward as possible in order to save you energy, time, and money.
The gut health world is confusing and there are unlimited opinions, ideas, and supplements making it close to impossible to piece together what you need to heal. It's easy to get lost in the copious amounts of information and end up going down one rabbit hole after another.
Trust me, I tried for years and although I researched and knew a lot, I didn't find relief until I turned to someone for guidance and support. I've been in your shoes and now I'm here to support you, just as I was supported on my journey.
Having someone who will deeply listen to your unique challenges, lovingly walk this journey with you; and provide resources, tips, and information for your individual process is invaluable.
This loving support will make your journey to health much more enjoyable and affordable.
You'll gain way more than you can imagine.
Your gut healing is connected to much more than what you eat. If you want to optimize your experience as you heal, you'll gain more than you ever anticipated going through this amazing process.
You are so worth it! Your life will be elevated to a whole new level as you leave behind uncomfortable symptoms and work on improving your physical, mental, and emotional health. You deserve to live the life you desire.
If you're concerned about being ready to take this leap, I encourage you to go for it. Don't waste any more time feeling less than your best.
There's absolutely nothing you need to do to get started today. As your health coach, I'll meet you where you are on your journey.
You ended up on this page for a reason and are exactly where you're meant to be. I'm looking forward to learning more about your story and hopefully being part of your incredible healing journey!
Areas We May Focus on That Affect Your Gut Health
ELEVATING PHYSICAL WELL-BEING
Nutrient dense foods
Food sensitivities, modifications, & substitutions
Cleansing and rebooting the body
Ingredients and food labels
Meal planning
Sleep hygiene
Circadian rhythms (sleep/wake rhythms)
Creating sustainable habits and routines
Movement/ exercise
Environmental toxins and ways to lessen your toxic load
ELEVATING MENTAL/ EMOTIONAL WELL-BEING
Stress management/ coping strategies
Movement/ exercise
Self care
Mindfulness, meditation, and reflective practices
Self love and self acceptance
Self trust/ listening to your body
Biological rhythms (honoring your menstrual cycle)
Balance between work, family, and personal time
Other areas of stress in your life
Actions That Can Help You Along Your Journey
Lowtoxify Your Life
Includes custom recommendations, suggestions, and resources for minimizing the bad stuff in your food, water, air, and home environment in order to protect yourself and your family against the endless amount of chemicals and toxins in our modern lives. Minimize these physical stressors in your environment and make your home a sanctuary!
Reboot your body
Guidance on planning and preparing whole, delicious foods that support vitality and wellbeing. Suggestions on how to adopt a lifestyle that will not only help you deal with inflammatory substances in your body but also lessen the number of toxins that come in to begin with.
Makeover your Pantry
Includes a one on one consultation regarding the foods in your pantry and refrigerator, techniques on how to read labels, and ideas to transform your favorite comfort meals into healthy meals.