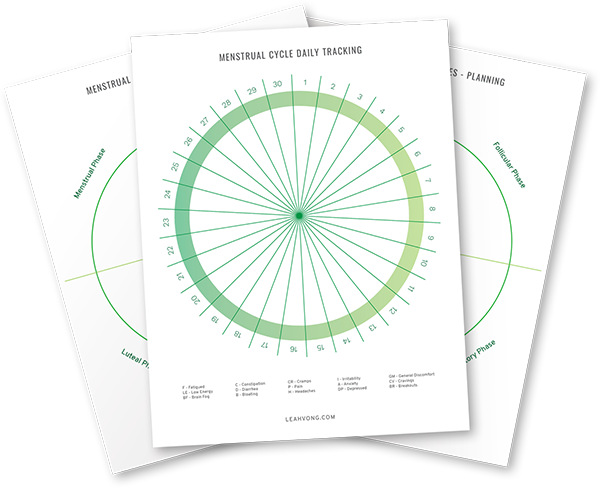 FREE DOWNLOAD
Menstrual Cycle Tracking Worksheets
RECLAIM YOUR ENERGY. DECREASE STRESS. INCREASE PRODUCTIVITY. FIND RELIEF FROM UNCOMFORTABLE SYMPTOMS.
I invite you to download these free worksheets to help you start tracking and planning your month in sync with your menstrual cycle. This amazing journey will help you to  reclaim your energy, decrease stress in your life, increase your efficiency and productivity, find relief from uncomfortable symptoms, balance your hormones, so much more.
I'm including step by step instructions on how to use each of these worksheets which will be delivered in short and simple emails to help guide you each step of the way.
You'll also receive biweekly emails including high quality tips and recipes to help you create vitality and vibrant health.
Enter your first name and email below to get the free worksheets and step-by-step instructions!